MSI develop the IPC Market with SPECTRA Computer in German
Type: MSI News
Latest Update: Wed, 20 Jun 2012
【Taipei, Taiwan】Leading global board brand and manufacturer MSI IPC BU will extend Europe map, and officially announced the distributor-SPECTRA Computer in German.
SPECTRA computer have profession products and include: Digital Senegal, panel-PCs, Displays, Medical technology, Automation, Network. And the company will grow explosive in recently years with MSI boards and system. We believe strong partner will build a strong business.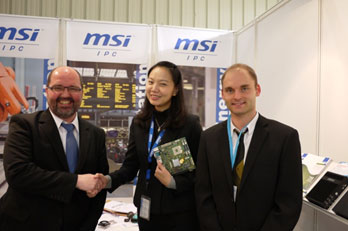 MSI IPC had focused on the digital signage and automation fields in Germany in recent years. With the solid R&D and reliable manufacturing ability and customized design services, MSI IPC has been devoted to deliver high-performance industrial products and industrial-grade services to German clients. MSI IPC sales group has gradually grown up in German market and takes pride in these two specialized sectors. Currently, MSI IPC has expanded a completed network of distributors in Germany to provide boundless integrated service solution and serve a variety of specialized customers.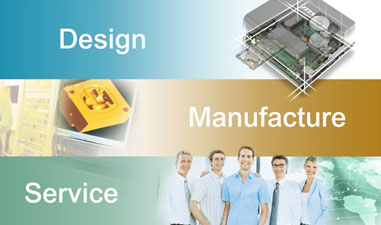 About Micro-Star International Corporation Ltd.
Founded in August 1986, MSI has over-20-year experience in motherboard manufacturing and has now evolved and grown to become the world's top 3 largest motherboard manufacturers. Consumers and enterprises have now recognized MSI for its internationally high quality and stable products. In 2006, MSI penetrated the industrial platform computing (IPC) market with successful and professional experience in motherboard field, and started providing reliable and customized industrial products with expansion capability. MSI IPC manufactures high quality industrial products in various industrial applications, such as digital signage, automation, medical electronic, ATM, point-on-sale, kiosk, industrial control, gaming and home entertainment.
For more information and product details please visit: http://www.msi.com/ipc
About SPECTRA
Since 1982, Spectra is a reliable and economic partner of the industry - in all areas of computer-based measurement and automation technology. Benefit from our experience in the successful manufacture IPC, the current offerings of the spectra Component Store or the services provided by our systems engineers - but above all the know-how of our employees!
For more information and product details please visit: http://www.spectra.de/